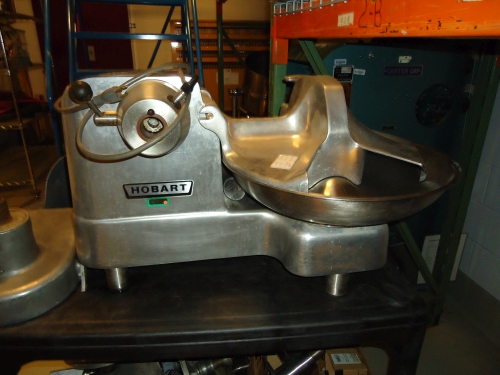 Hobart food cutter comes equipped with a 1/2 HP motor that is heavy-duty to meet the most demanding operations.
The bowl cover and switch on this unit are interlocked so that the machine cannot be turned on until the bowl cover
is locked in place. Also, the bowl cover is locked cannot be raised with the switch in the "ON" position. The bowl
on this machine rotates at 22 RPM's and has a 14-15/16" inside diameter and is formed from a single sheet of
stainless steel. The knives on this food cutter rotate at 1725 RPM's and the blades are secured to a hub as a unit
and can be removed from the knife shaft without any change of the knife clearance adjustment. This model comes
standard with a 14" stainless steel bowl, cutlery grade stainless steel knives with a stainless steel knife comb,
and 3" stainless steel legs with rubber feet.
Also available is the 9″ Vegetable Slicer Attachment which will slice potatoes from 1/16″ to 5/8″, cut vegetables
for salads and coleslaw, slicing fruits and nuts, and shredding or grating cheese, or vegetables.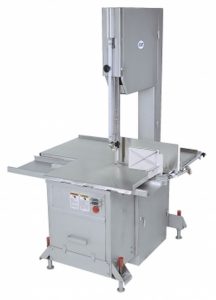 Model: 55
Blades available: HARD TOOTH, THREE TEETH PER INCH (8.5 MM BETWEEN TEETH), 164-1/2" (4178.3 MM) LONG X
3/4" (19 MM) WIDE X .022" (0.56 MM) THICK
Blade speed: 3880Feet/min
http://www.birosaw.com/products/model-55/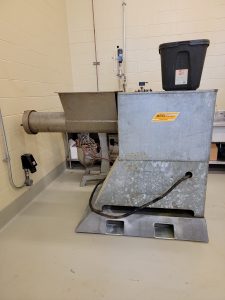 Autio Company Model 801 GHP Grinder
50hp unit
3/8 and 1/2 inch hole plates
Capacity: 15,000 lbs/hr
Hopper size: 29″ x 21″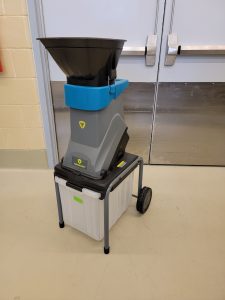 Used for pre-hammer milling of roots to reduce size