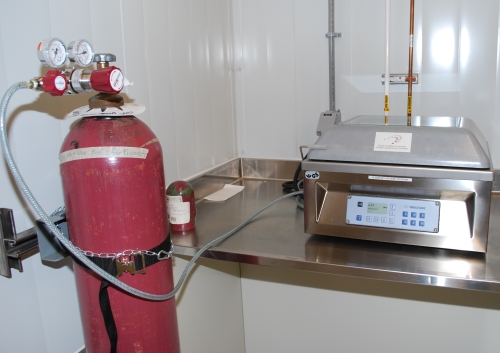 Multivac C200 Packaging Machine
Multivac C200Description; The C200 offers, efficient packaging, with a higher evacuation capacity.
It also offers additional options, however, including the ability to create Modified Atmosphere Packaging (MAP).
It is simple to operate and to clean, and delivers first class, consistent packaging results.
Specifications; 18 language options, 150mm x 490mm x 355mm (H x W x D), vacuum pump Busch 21 m │/h
Meat Safety and Processing equipment is intended for pathogen research and cannot be used for any other purpose.