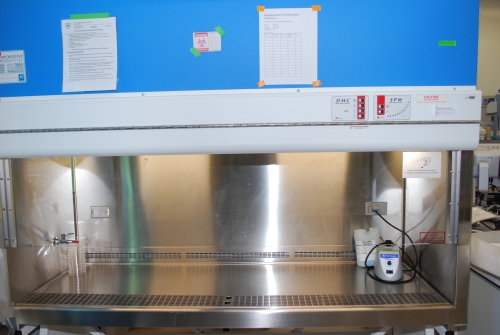 Microzone BK2 Biological Safety Cabinet
Description; The BK-2 Biological Safety Cabinet provides effective protection for personnel
from particulate or aerosol airborne contamination generated within the work chamber.
The cabinet also provides a sterile work volume within the work chamber and a degree of cross contamination control.
Specifications; electrical specs 120 volts / 12 amps / 60 hz, weight 550 lbs, dimensions 2108mm x 737mm x 699mm (H x W x D), work tray 457mm x 1181mm
Meat Safety and Processing equipment is intended for pathogen research and cannot be used for any other purpose.