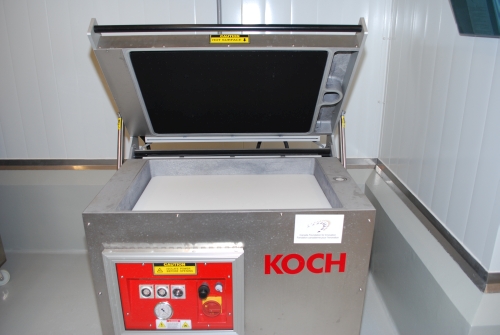 KOCH RM-571 Vacuum Skin Packaging Machine
KOCH Vacuum Skin PackagingDescription; The KOCH Intact RM571 provides a unique method for
creating retail-ready vacuum skin packages for all your finest products, including upscale steaks,
chops or seafood. This vacuum skin packaging system offers greater versatility by delivering an array
of packaging styles and tray sizes due to its ability to support film-to-tray, film-to-board and film-to-film applications.
Specifications; dimensions 890mm x 1,105mm x 1,465mm (W x L x H), sealing area 560″ squared, 2 cycles/minute, weight 625 lbs
Meat Safety and Processing equipment is intended for pathogen research and cannot be used for any other purpose.