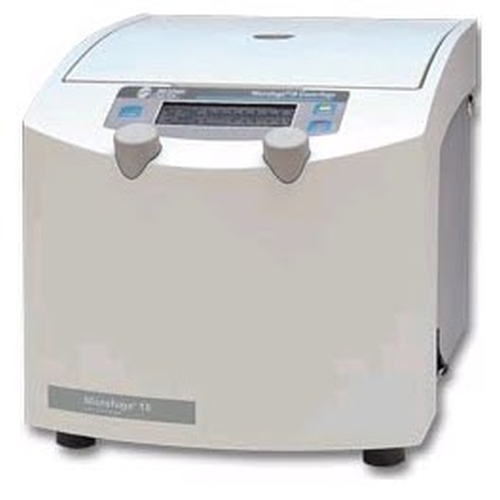 Beckman Coulter Microfuge 18 Centrifuge
The Beckman Coulter 18 Microfuge is a microprocessor-controlled compact bechtop centrifuge that generates centrifugal
forces required for a wide variety of applications. Together with the Beckman Coulter F241.5P rotor, designed specifically
for use in this centrifuge.
Specifications; speed 0 to 14,000 rpm, ambient temperature 4 to 35°C, dimensions 24.0cm x 32.0cm x 39.5cm (W x D x H)
Meat Safety and Processing equipment is intended for pathogen research and cannot be used for any other purpose.