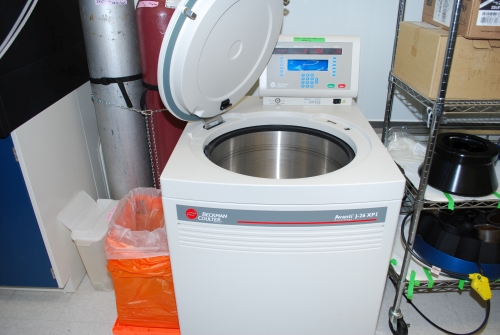 Beckman Coulter Avanti J-26 XPI Centrifuge
Description; The Avanti J-26 XP Series is designed for high throughput and versatility.
Teamed with the J-LITE® JLA-8.1000 6-liter rotor, polycarbonate and polypropylene bottles,
and disposable HarvestLine System Liners, the Avanti J-26 XP centrifuges can process 6 liters in 10 minutes.
Specifications; speed 100 to 26,000 rpm, temperature -10 to +40°C, dimensions 71cm x 86cm x 86cm (W x D x H), weight 640 lbs
Meat Safety and Processing equipment is intended for pathogen research and cannot be used for any other purpose.