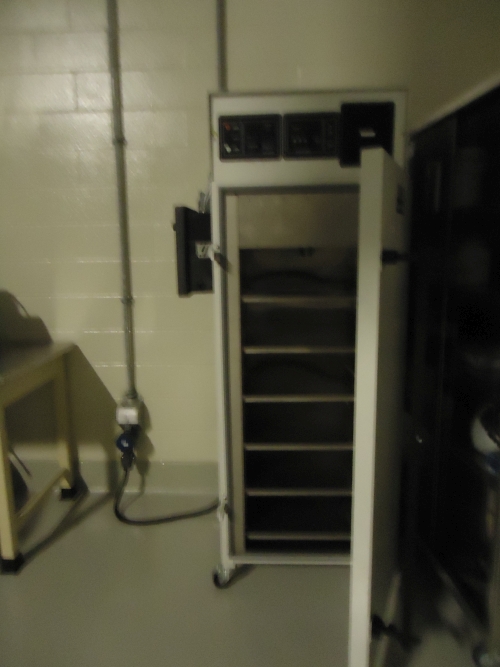 Lunaire Environmental Forced Air Ovens are engineered to provide constant high temperature conditioning with high 
temperature uniformity. The oven features a separate high heat limit controller and a process timer that is used 
to automatically time your process cycle.  Temperature range from 15?C to 250?C.

It has a 10 cuft chamber with 6 selves.